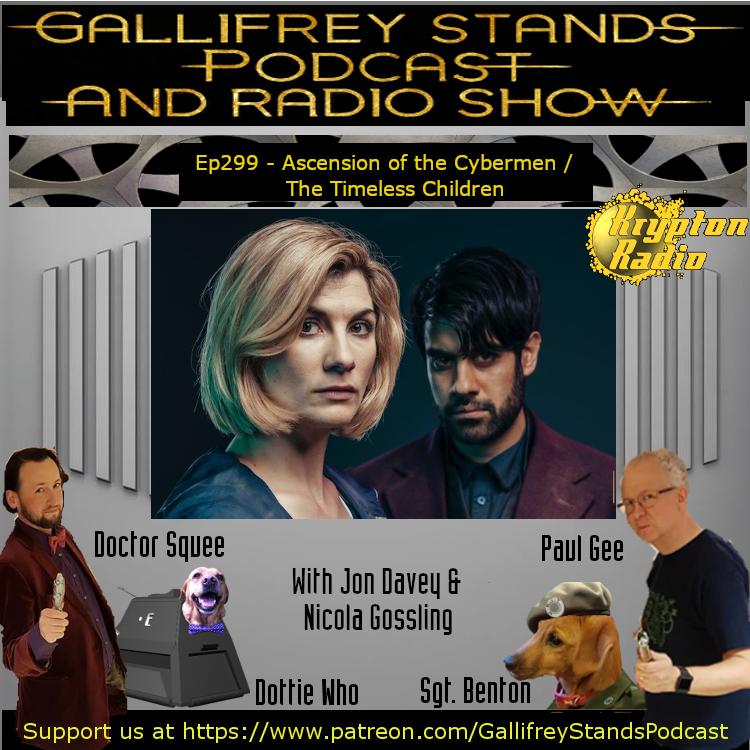 Jon Davey Join us to talk about playing the Cybermen again, with their new look. Then Paul Gee & Nicola Gossling join Squee to talk about the end of Series 12 2 parter. We talk about why we think things are unearned, how the events change Doctor Who chronology, seemingly forever, but how we feel you have to like what you like and how fandom should still be civil.
Support the show by buying some GS merch at https://teespring.com/
Or Via patreon at https://www.patreon.com/GallifreyStandsPodcast
Listen to us every every Friday on http://kryptonradio.com/ at 11am & Midnight BST (UK) / 3am and 4pm Pacific time (US). Other time zones are available! On Podcast shortly after.