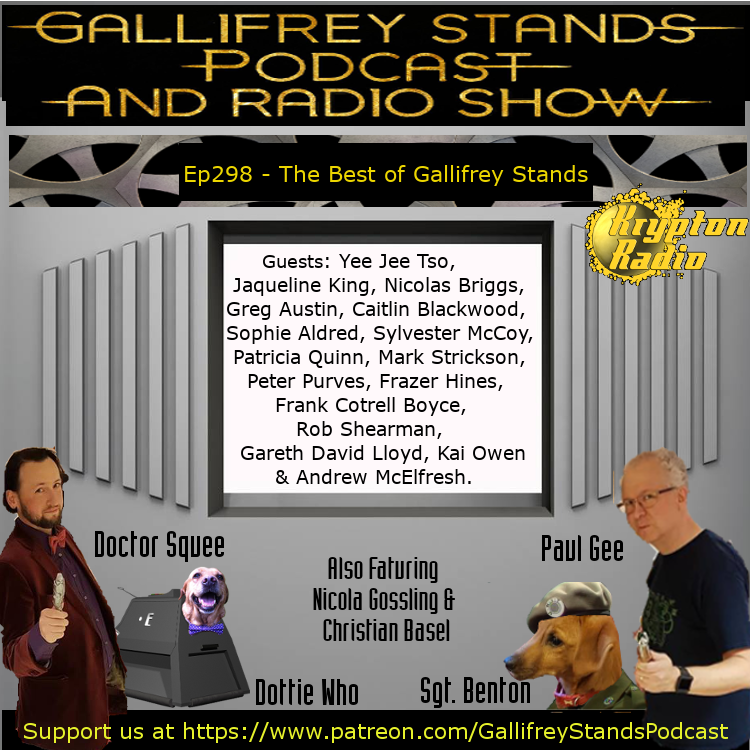 In a special best of Gallifrey Stands, Paul Gee gives us one last WhoNews and our guests are Yee Jee Tso, Jaqueline King, Nicolas Briggs, Greg Austin, Caitlin Blackwood, Sophie Aldred, Sylvester McCoy, Patricia Quinn, Mark Strickson, Peter Purves, Frazer Hines, Frank Cotrell Boyce, Rob Shearman, Gareth David Lloyd, Kai Owen and Andrew McElfresh. With my co-Hosts Nicola Gossling & Christian Basel.
Support the show by buying some GS merch at https://teespring.com/
Or Via patreon at https://www.patreon.com/GallifreyStandsPodcast
Listen to us every every Friday on http://kryptonradio.com/ at 11am & Midnight BST (UK) / 3am and 4pm Pacific time (US). Other time zones are available! On Podcast shortly after.