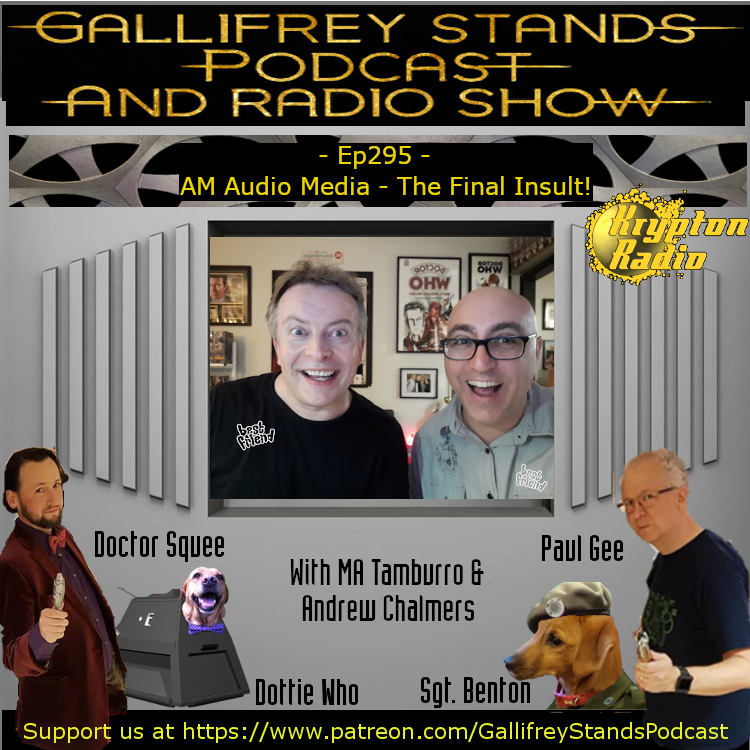 The boys from AM Audio Media pay one last visit to Gallifrey Stands to talk the challenges for producing audio dramas, toxic fandom vs the friendships forged by Doctor Who and why Doctor Squee is ending Gallifrey Stands in favour of something new.
Support the show by buying some GS merch at https://teespring.com/
Or Via patreon at https://www.patreon.com/GallifreyStandsPodcast
Listen to us every every Friday on http://kryptonradio.com/ at 11am & Midnight BST (UK) / 3am and 4pm Pacific time (US). Other time zones are available! On Podcast shortly after.