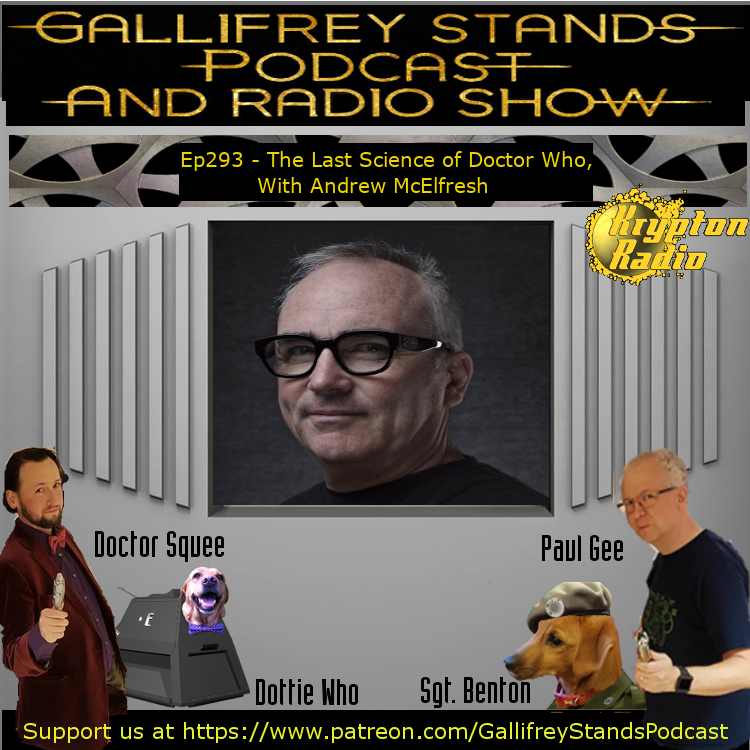 Professor (not a real professor) Andrew McElfresh joins us one last time to talk about the Science of Doctor Who, from human augmentations as in the Daleks, to super soldiers like Tim Shaw we look at how science is walking down these paths, but how a moon egg is just silly! All this and Andy tells us about his role in Jay & Silent Bob Reboot and Paul Gee brings us your reactions to The Nikola Tesla's Night of Terror and speculation on the continuing season.
Support the show by buying some GS merch at https://teespring.com/
Or Via patreon at https://www.patreon.com/GallifreyStandsPodcast
Listen to us every every Friday on http://kryptonradio.com/ at 11am & Midnight BST (UK) / 3am and 4pm Pacific time (US). Other time zones are available! On Podcast shortly after.