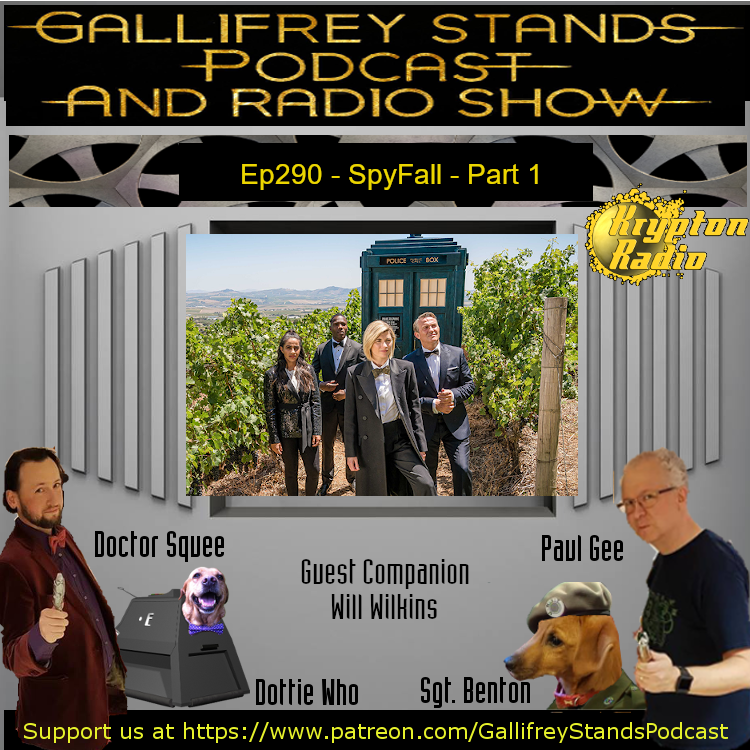 Will Wilkins from Netheads joins us to talk about Doctor Who series 12 opener, SpyFall Part 1. How we loved Stephen Fry & Sir Lenny Henry, how we maybe didn't need the motorbike chase & jumping on planes and that reveal!
All this and Paul Gee brings us the overnight ratings and listener comments in WhoNews & Will tells us about his cameo in Jay & Silent Bob Reboot available for pre order on DVD & Blu-ray now https://www.amazon.co.uk/dp/B081T9QGHF/ref=cm_sw_r_cp_tai_VileEb9ZJZGDF
Support the show by buying some GS merch at https://teespring.com/
Or Via patreon at https://www.patreon.com/GallifreyStandsPodcast
Listen to us every every Friday on http://kryptonradio.com/ at 11am & Midnight BST (UK) / 3am and 4pm Pacific time (US). Other time zones are available! On Podcast shortly after.