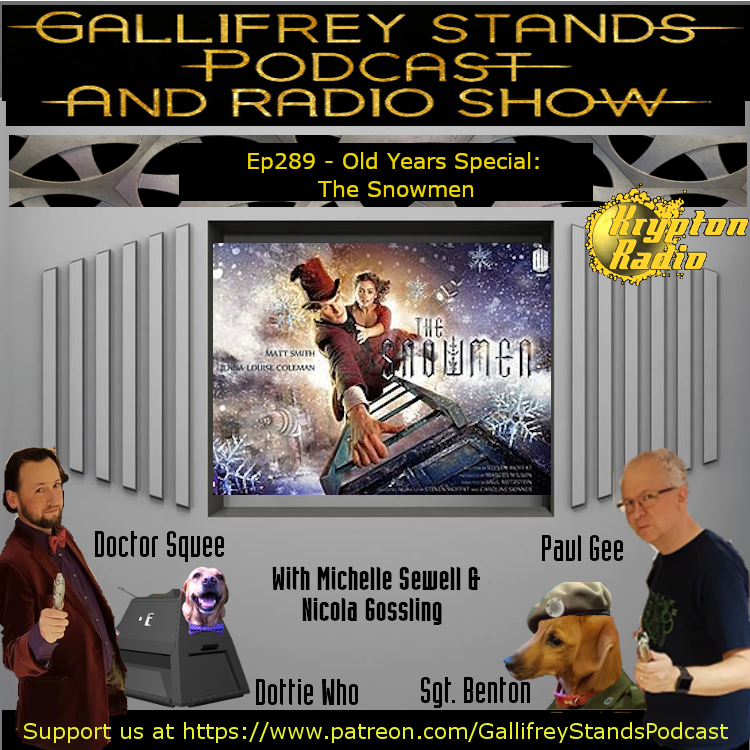 After we make a big announcement about the future of Gallifrey Stands, we then play some games, watch the Snowmen 11th Doctor Christmas Special and say goodbye to the old year. Michelle looks up to Strax, Nicola can't wait to talk and Squee helps the ladies fill in the blanks.
Support the show by buying some GS merch at https://teespring.com/
Or Via patreon at https://www.patreon.com/GallifreyStandsPodcast
Listen to us every every Friday on http://kryptonradio.com/ at 11am & Midnight BST (UK) / 3am and 4pm Pacific time (US). Other time zones are available! On Podcast shortly after.