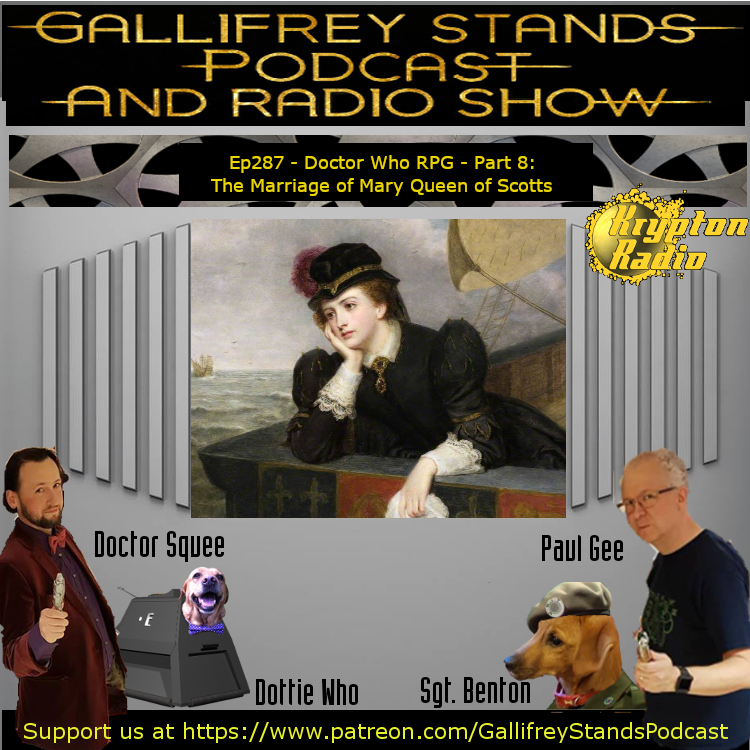 In the last part of our Doctor Who role playing game, the Cybermen are thwarted, the Queen heads to the alter and the Doctor now has a golden screwdriver. Adam Manning is our DW, Stuey Who is No Name, Nicola is Orla and Doctor Squee is the Doctor. With Paul Gee with the latest WhoNews.
Support the show by buying some GS merch at https://teespring.com/
Or Via patreon at https://www.patreon.com/GallifreyStandsPodcast
Listen to us every every Friday on http://kryptonradio.com/ at 11am & Midnight BST (UK) / 3am and 4pm Pacific time (US). Other time zones are available! On Podcast shortly after.