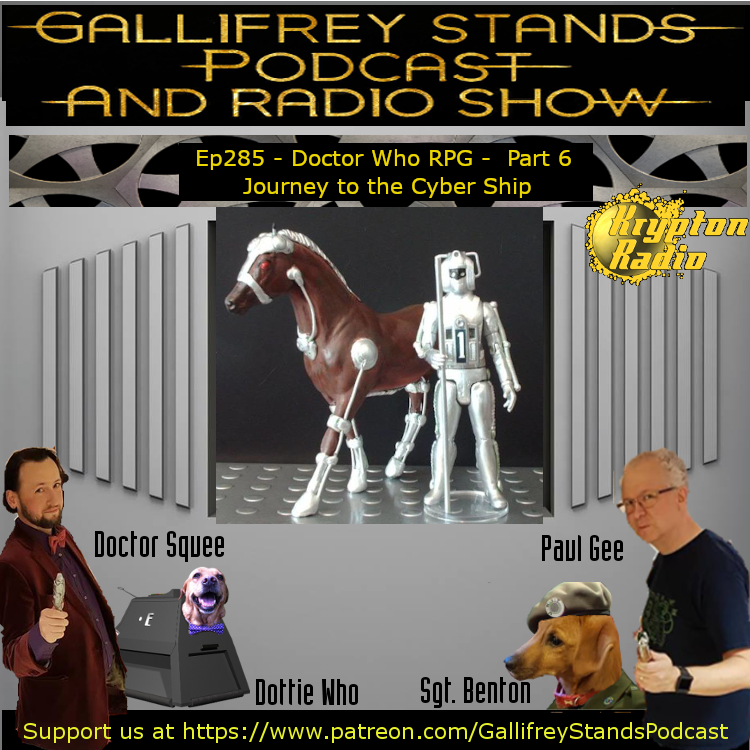 We return to our Doctor Who role playing game. After a brief recap, our hero's defeat a cyber stead, spend story points (tokens for extra dice) like a drink Long John Silver and head to the CyberShip. Expect silliness throughout. Our Games Master is Adam Manning, Orla is played by Nicola & Doctor Squee is the Doctor. The game is brought to you by the good folks at Cubicle 7 games.
Support the show by buying some GS merch at https://teespring.com/
Or Via patreon at https://www.patreon.com/GallifreyStandsPodcast
Listen to us every every Friday on http://kryptonradio.com/ at 11am & Midnight BST (UK) / 3am and 4pm Pacific time (US). Other time zones are available! On Podcast shortly after.