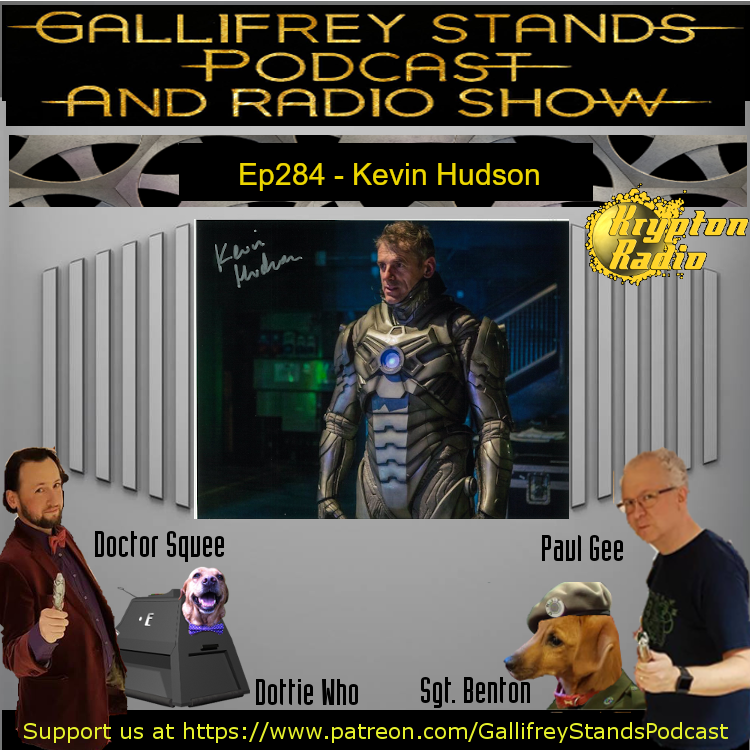 Creature performer and actor Kevin Hudson joins us to talk about working on Doctor Who, Star Wars, Harry Potter, Wonder Woman, Doctor Strange, Band of Brothers, the Brittas Empire, Sleepy Hollow and so much more.
Support the show by buying some GS merch at https://teespring.com/
Or Via patreon at https://www.patreon.com/GallifreyStandsPodcast
Listen to us every every Friday on http://kryptonradio.com/ at 11am & Midnight BST (UK) / 3am and 4pm Pacific time (US). Other time zones are available! On Podcast shortly after.