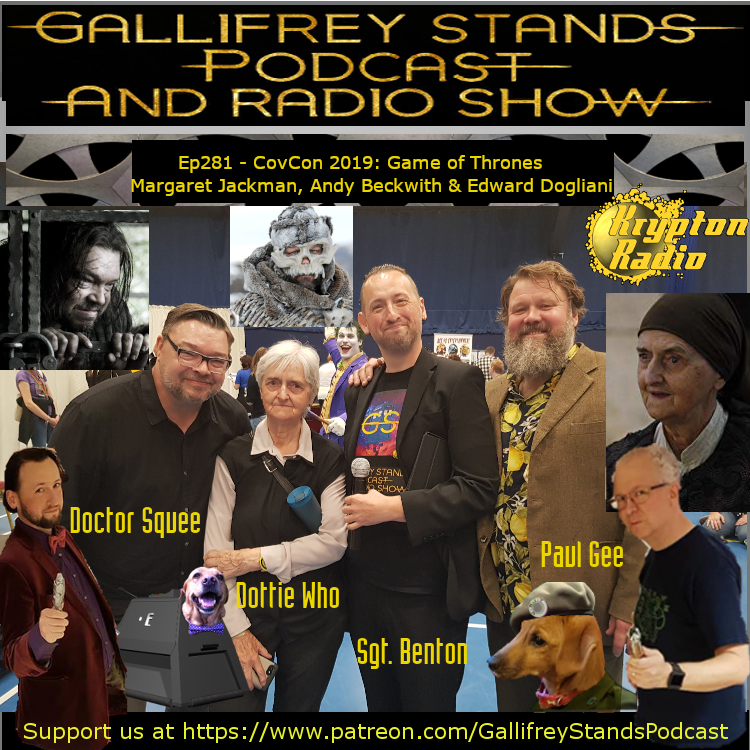 Winter once again comes to this podcast as we bring you the Q&A from Game of Thrones stars Margret Jackman (The Waif's Disguise), Andy Beckwith (Rorge) and Edward Dogliani (Rattleshirt). Also Paul updates us on additional filming for Doctor Who series 12 in WhoNews and Squee talks about the record for this years Christmas charity audio play 'Doctor Who: Gone but not Forgotten' and announces a guest star.
Support the show by buying some GS merch at https://teespring.com/
Or Via patreon at https://www.patreon.com/GallifreyStandsPodcast
Listen to us every every Friday on http://kryptonradio.com/ at 11am & Midnight BST (UK) / 3am and 4pm Pacific time (US). Other time zones are available! On Podcast shortly after.