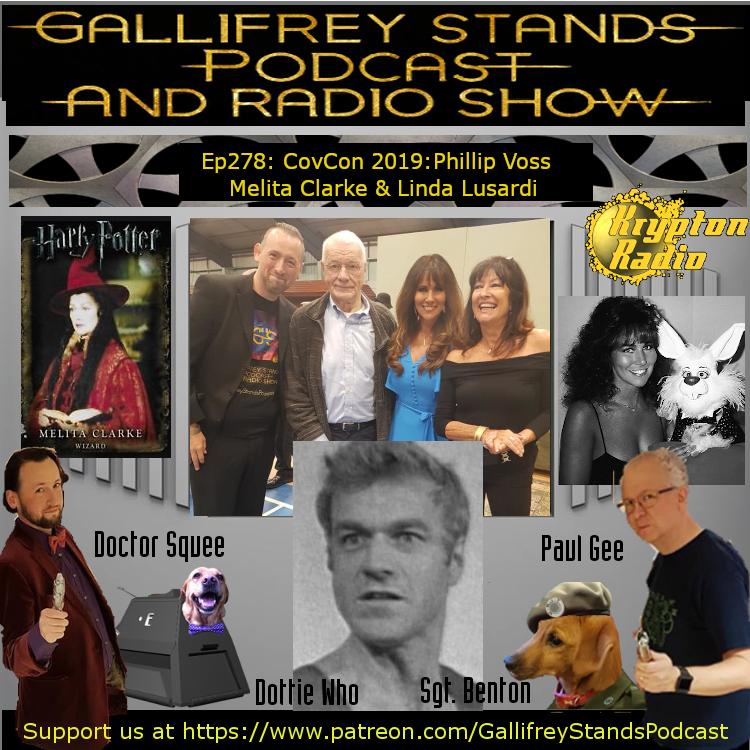 We take you to CovCon 2019, where Squee hosts a panel on Nostalgic British TV. Featuring Phillip Vos (Doctor Who: Marco Polo, Dominators, Four Weddings and a Funeral), Melita Clarke (Space 1999, Harry Potter & The Philosophers Stone) and Linda Lusardi (Glamour Model, Emmerdale, Dancing on Ice). And Paul Gee takes us back in time as a British college remakes a Who lost episode for You Tube, in WhoNews.
Support the show by buying some GS merch at https://teespring.com/
Or Via patreon at https://www.patreon.com/GallifreyStandsPodcast
Listen to us every every Friday on http://kryptonradio.com/ at 11am & Midnight BST (UK) / 3am and 4pm Pacific time (US). Other time zones are available! On Podcast shortly after.