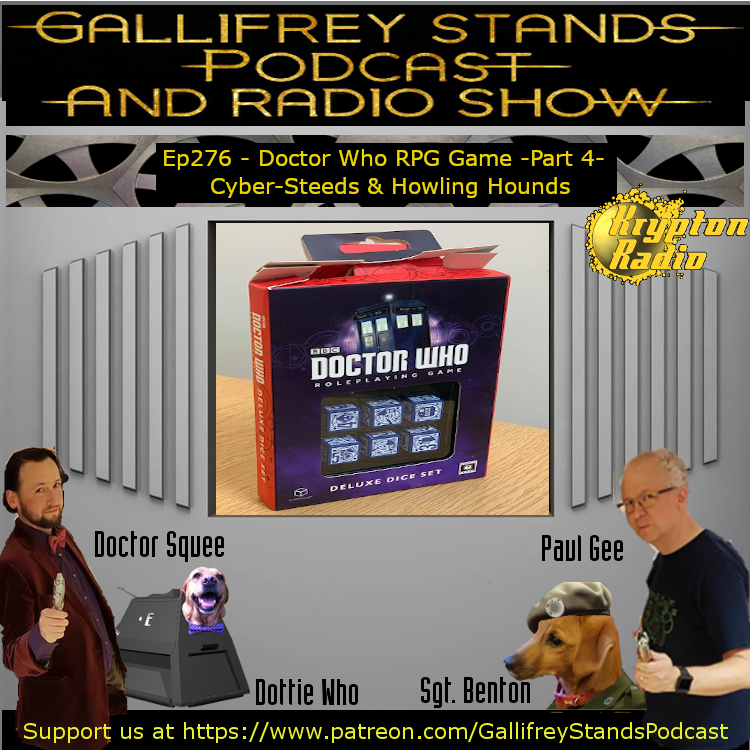 Paul Gee talks Eccleston revelations & Unbound Master in WhoNews. Squee talks Unbound Doctors & Bernice Summerfield in Round Up Reviews. Then our story is unbound in part 4 of our Cyberman themed roll playing game. Joining Squee on the adventure is Nicola Gossling & Stuey Who as well as games master Adam Manning.
Support the show by buying some GS merch at https://teespring.com/
Or Via patreon at https://www.patreon.com/GallifreyStandsPodcast
Listen to us every every Friday on http://kryptonradio.com/ at 11am & Midnight BST (UK) / 3am and 4pm Pacific time (US). Other time zones are available! On Podcast shortly after.