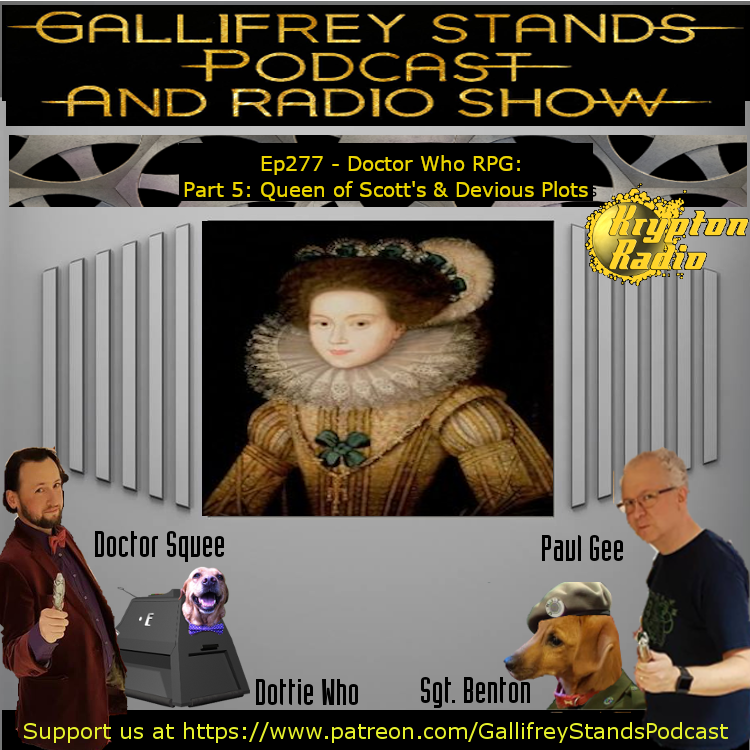 We continue our Doctor Who RPG game, as Mary Queen of Scott's lady in waiting captured, the Doctor tries to broker peace between two warring factions at Mortonberry Castle, with the Cybermen in the shadows. Paul Gee gives tribute to the man behind Dapol figures and the Doctor Who Experience in Blackpool and we look at Rose Tyler: Dimension Cannon in round up reviews. Our players for Doctor Who RPG are Stuart, Nicola and GM Adam Manning.
Support the show by buying some GS merch at https://teespring.com/
Or Via patreon at https://www.patreon.com/GallifreyStandsPodcast
Listen to us every every Friday on http://kryptonradio.com/ at 11am & Midnight BST (UK) / 3am and 4pm Pacific time (US). Other time zones are available! On Podcast shortly after.