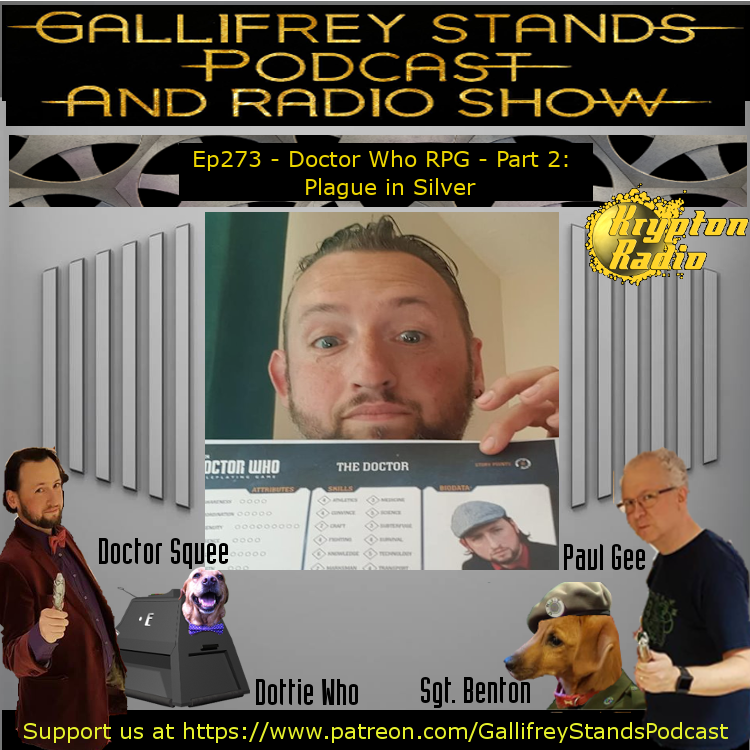 We rejoin our Doctor Who role play adventure. The Doctor (Doctor Squee), Orla (Nicola) & No-Name (Stuey Who) head to Mortonberry Castle to look for answers to the mysterious plague troubling the town and find something more sinister is behind it all, as games master Adam Manning leads proceedings. Paul Gee gets us up to date with some merch and fan faction news and we review The Time War vol. 3 among other Big Finish releases in Round Up Reviews.
Support the show by buying some GS merch at https://teespring.com/
Or Via patreon at https://www.patreon.com/GallifreyStandsPodcast
Listen to us every every Friday on http://kryptonradio.com/ at 11am & Midnight BST (UK) / 3am and 4pm Pacific time (US). Other time zones are available! On Podcast shortly after.