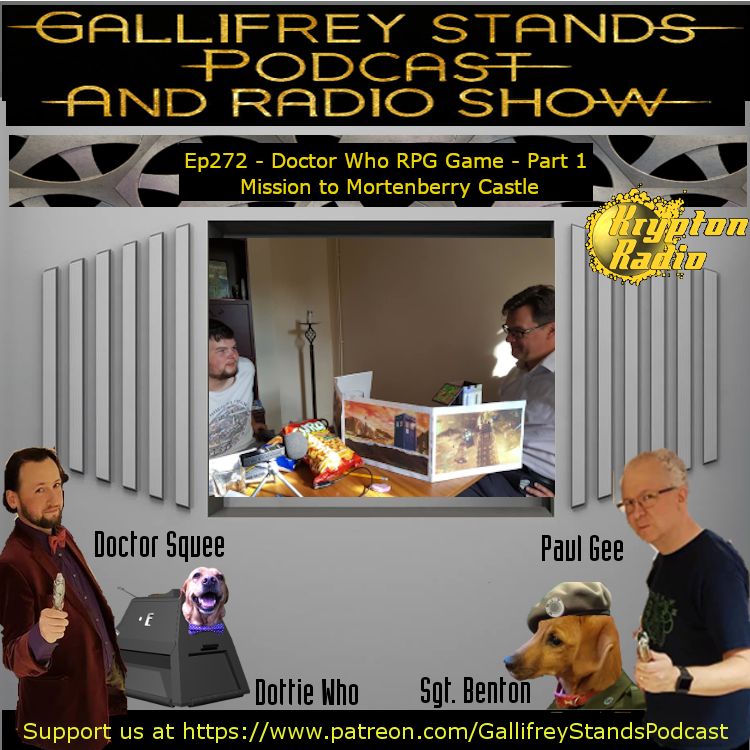 We get our Doctor Who D&D on in this first part of an improvised adventure story. Plague besets Castle Mortonberry as the Doctor (Doctor Squee) lands off course on his way to the Eye of Orion with companions Orla (Nicola Gossling) and 'No Name' (Stuey Who). But with bite marks and strange readings in the victims blood, this plague is like no other! Featuring DM Adam Manning and the WhoNews with Paul Gee.
Support the show by buying some GS merch at https://teespring.com/
Or Via patreon at https://www.patreon.com/GallifreyStandsPodcast
Listen to us every every Friday on http://kryptonradio.com/ at 11am & Midnight BST (UK) / 3am and 4pm Pacific time (US). Other time zones are available! On Podcast shortly after.