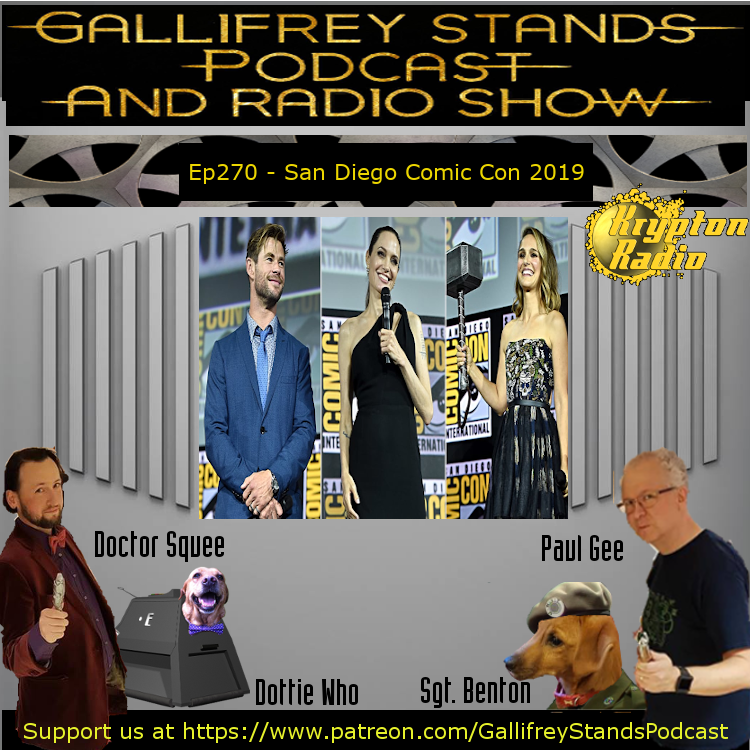 Alan Galpin joins the team to talk Comic Con. We discuss the lack of Who this year, Picard, Jay & Silent Bob reboot, Marvel and DC updates and Paul brings us the WhoNews as always.
Support the show by buying some GS merch at https://teespring.com/
Or Via patreon at https://www.patreon.com/GallifreyStandsPodcast
Listen to us every every Friday on http://kryptonradio.com/ at 11am & Midnight BST (UK) / 3am and 4pm Pacific time (US). Other time zones are available! On Podcast shortly after.