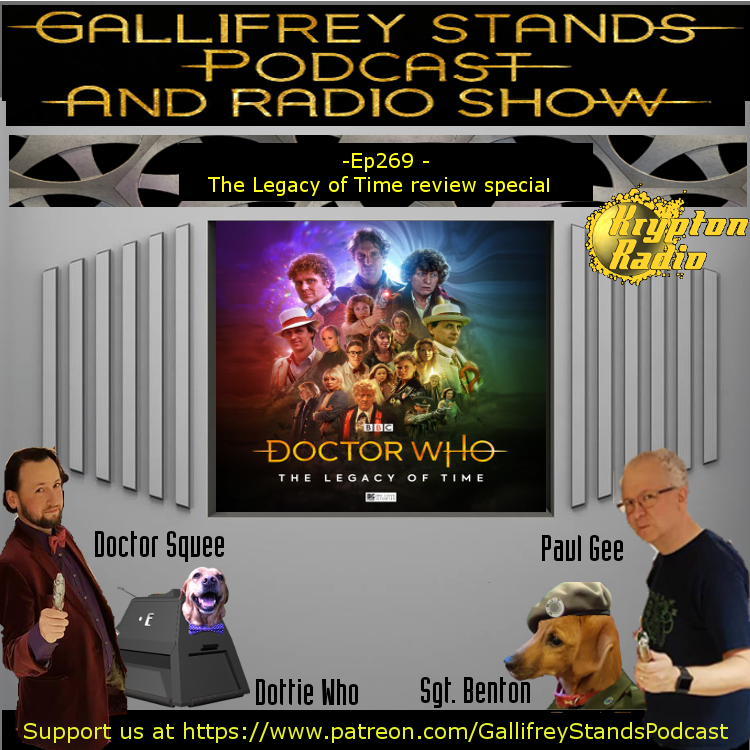 Paul joins Squee again, this week to talk about a very special release from Big Finish to celebrate 20 years of Doctor Who audio adventures, The Legacy of Time. Featuring six interlinking stories with 6 Doctors leading the adventure. Warning, spoilers sweetie!
Support the show by buying some GS merch at https://teespring.com/
Or Via patreon at https://www.patreon.com/GallifreyStandsPodcast
Listen to us every every Friday on http://kryptonradio.com/ at 11am & Midnight BST (UK) / 3am and 4pm Pacific time (US). Other time zones are available! On Podcast shortly after.