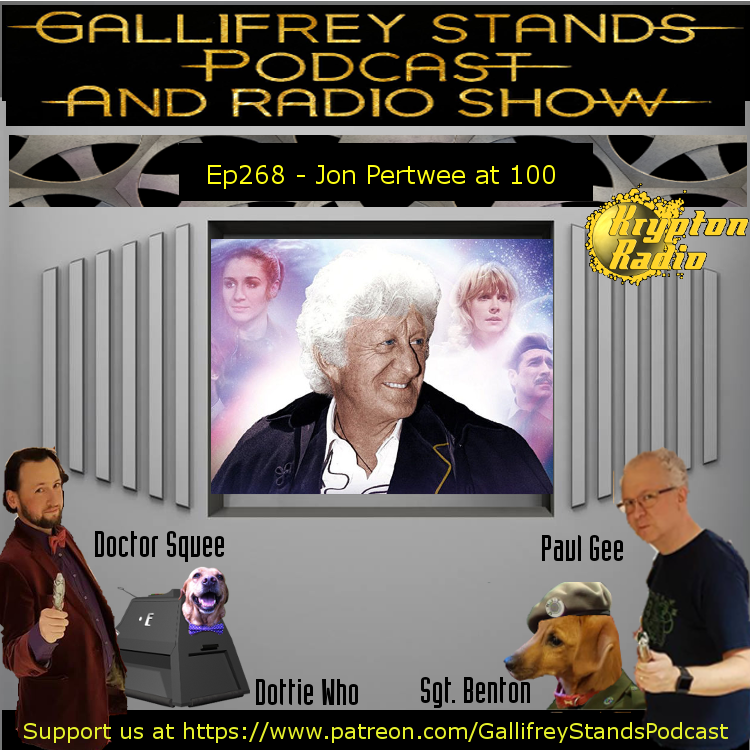 Paul Gee joins us to talk about the life, work and legacy of the Third Doctor himself Jon Pertwee in the month that would have been his 100th Birthday. We also talk Lucie Miller in Round Up Reviews and Cybermen returning in WhoNews.
Support the show by buying some GS merch at https://teespring.com/
Or Via patreon at https://www.patreon.com/GallifreyStandsPodcast
Listen to us every every Friday on http://kryptonradio.com/ at 11am & Midnight BST (UK) / 3am and 4pm Pacific time (US). Other time zones are available! On Podcast shortly after.