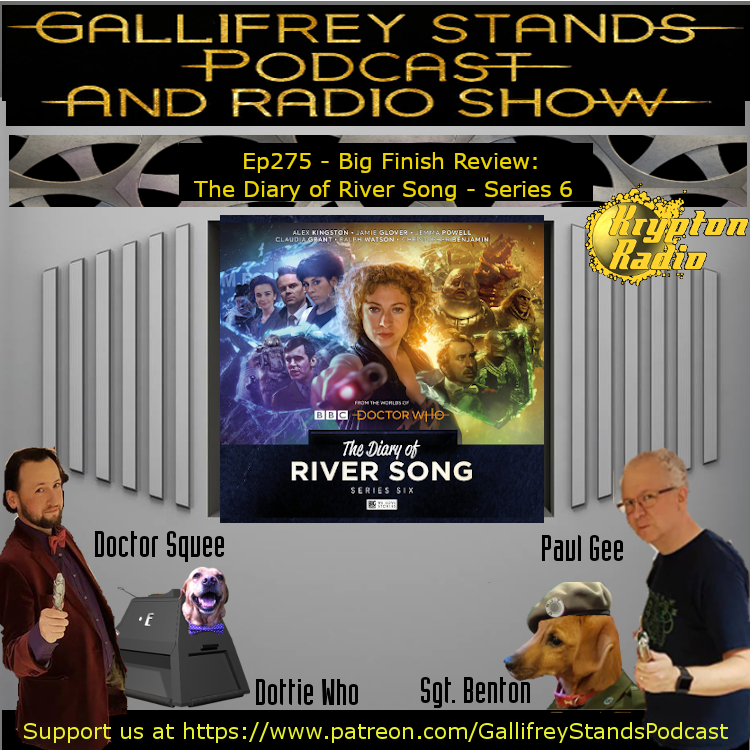 Paul Gee joins us to talk the latest WhoNews and we then take a deep dive into the latest Big Finish River Song release going into some of the Doctors most icon adventures just before they happen.
Support the show by buying some GS merch at https://teespring.com/
Or Via patreon at https://www.patreon.com/GallifreyStandsPodcast
Listen to us every every Friday on http://kryptonradio.com/ at 11am & Midnight BST (UK) / 3am and 4pm Pacific time (US). Other time zones are available! On Podcast shortly after.