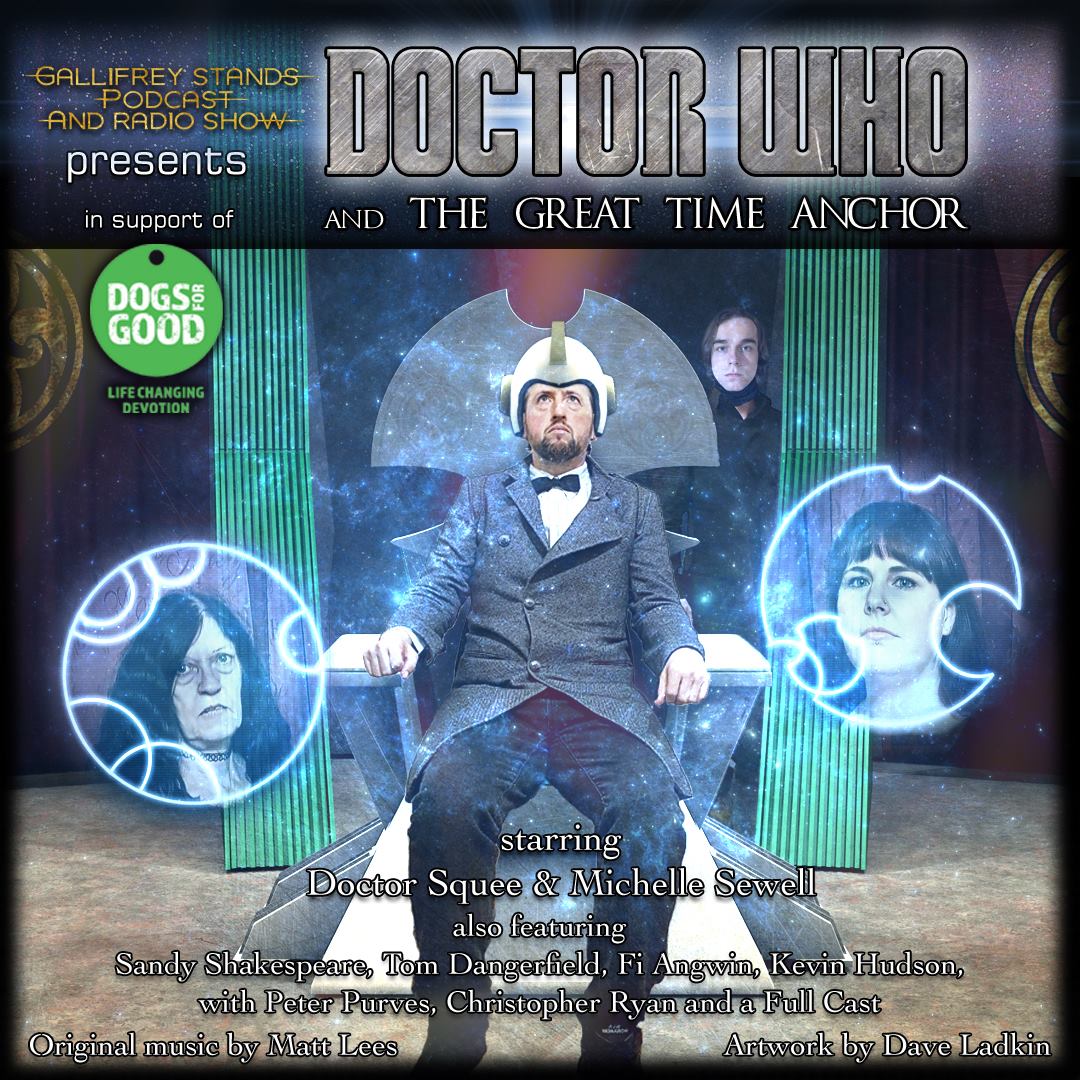 Gallifrey Stands Presents:
Doctor Who & The Great Time Anchor
On #TangentboundPoNetwork, #EMCPodNetwork, #PodernFamily & https://mcdn.podbean.com/mf/web/q95tdn/Ep239-5a_-_Doctor_Who_The_Great_Time_Anchor_with_Extras.mp3
The Doctor & his friends land back on his home, Gallifrey, on Anchor Day. A great celebration of when Gallifrey was first anchored in time to the vortex. One Timelord sits in the Anchor and can see all time on Gallifrey. But trouble starts when the Master gains control of the device. Only the Doctor can stop him by sitting in the Anchor himself. The problem is sitting in it is a one way trip. Can the Doctor and his friends save the day and come out alive or will the Master gain control of the universe? One things for sure, with steam trains, Raston Warriors and different versions of the Doctor involved, it's going to get more confusing before this is all done!
Recorded in support of Dogs for Good. Please donate whatever you can to JustGiving.com/PodDogs
Doctor Who and the Great Time Anchor stars:
Doctor Squee as the Doctor
Michelle Sewell as Orla
Sandy Shakespeare as Sandy
Dottie Who as Dottie with additional barks my Murphy
Tom Dangerfield as the Master
Fiona Angwin as President Marek
Kevin Hudson as Castellan Claster
Johns Draper as the Dignitary
Peter Purves as Stamet
Brian Coombes as Gallifreyan Security and the Herrold
Alan Galpin as the Gallifreyan Guard
Blain Garrison as Garmon
Helen Goldwyn as Security
Noel Criton as President Sarek
Christopher Ryan as the Masters Mercenary
Written, Directed and Edited by Doctor Squee
Original music was by Matt Lees Music
The Doctor Who theme tune written by Ron Grainer and Arranged by Matt Lees
Sound effects by Monkey Basement Productions and Doctor Squee
Credits by Indie Mac User (Ben Gummery)
Special thanks to Nicola Gossling
Doctor Who and the Great Time Anchor was a Gallifrey Stands Production in association with #KryptonRadio.
The Doctor, Orla and Sandy will return next Christmas in Doctor Who: Gone but Not Forgotten